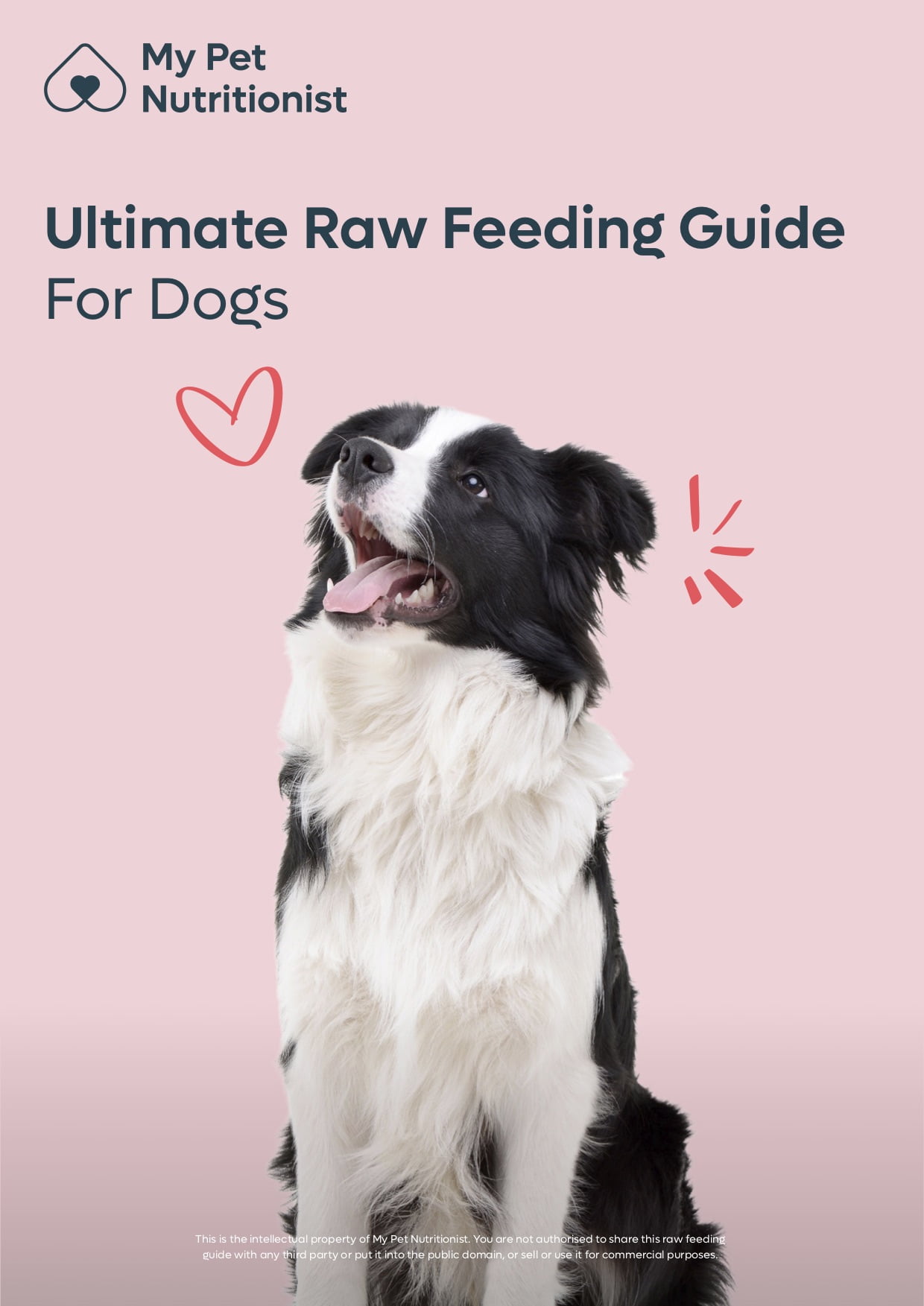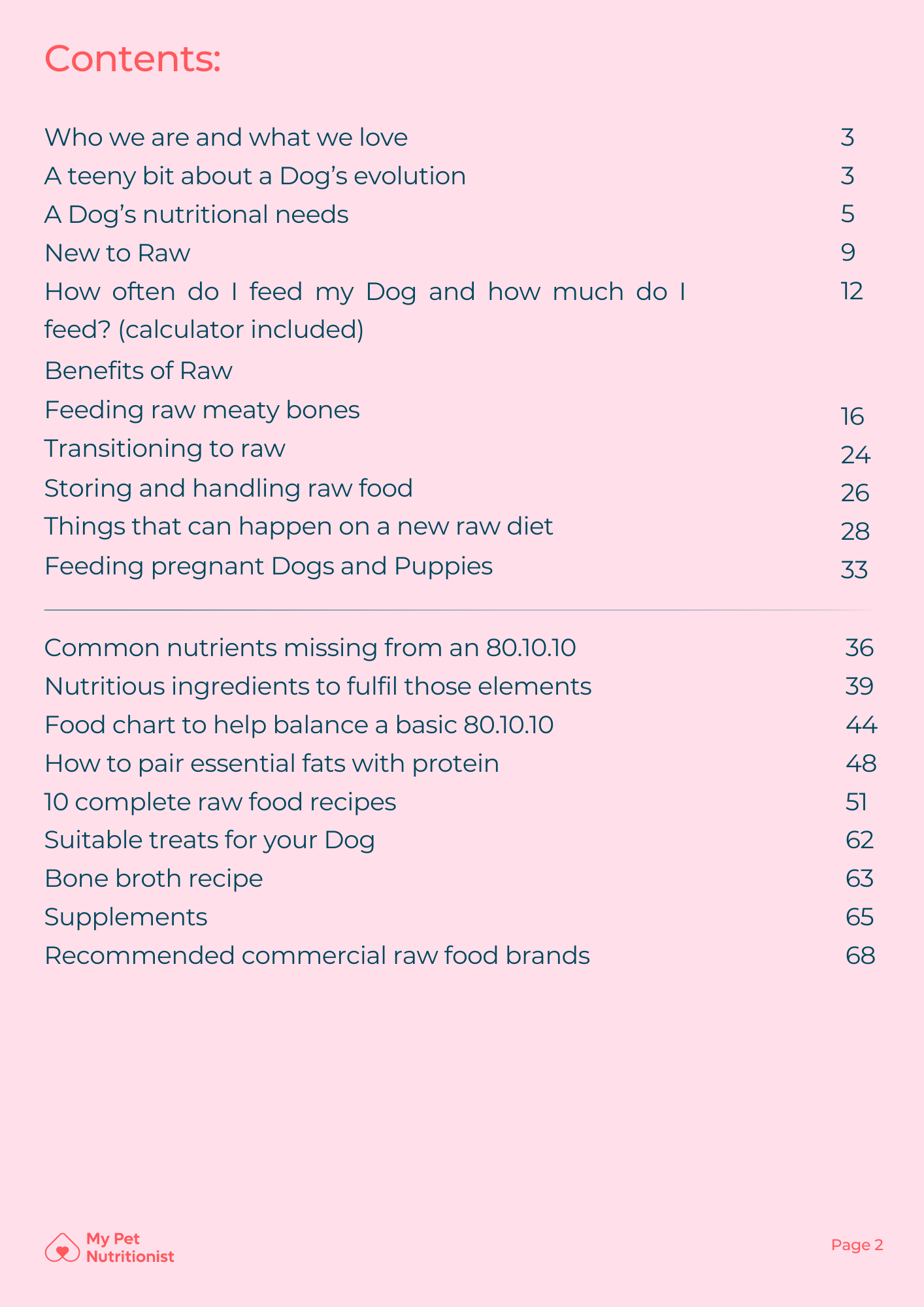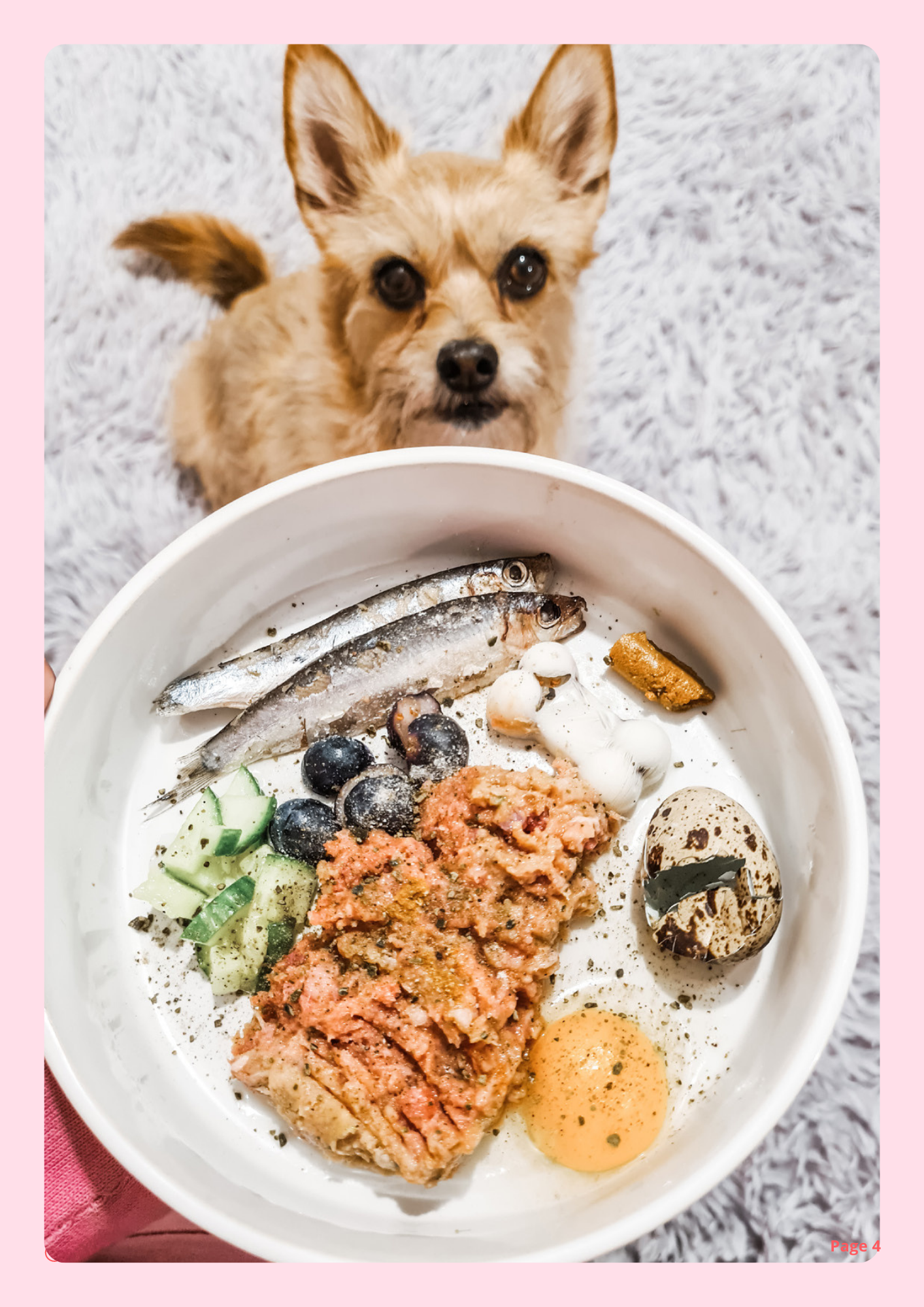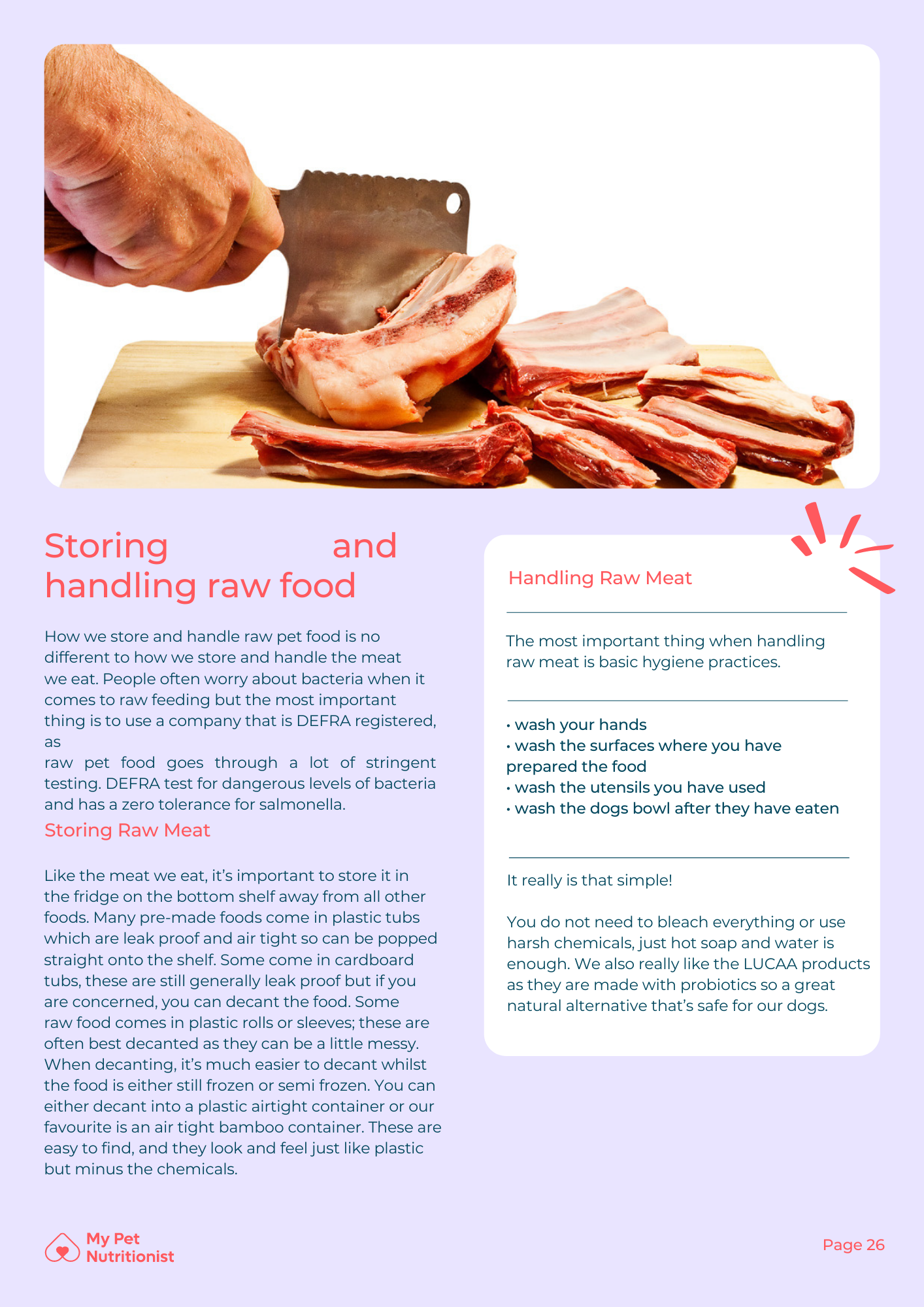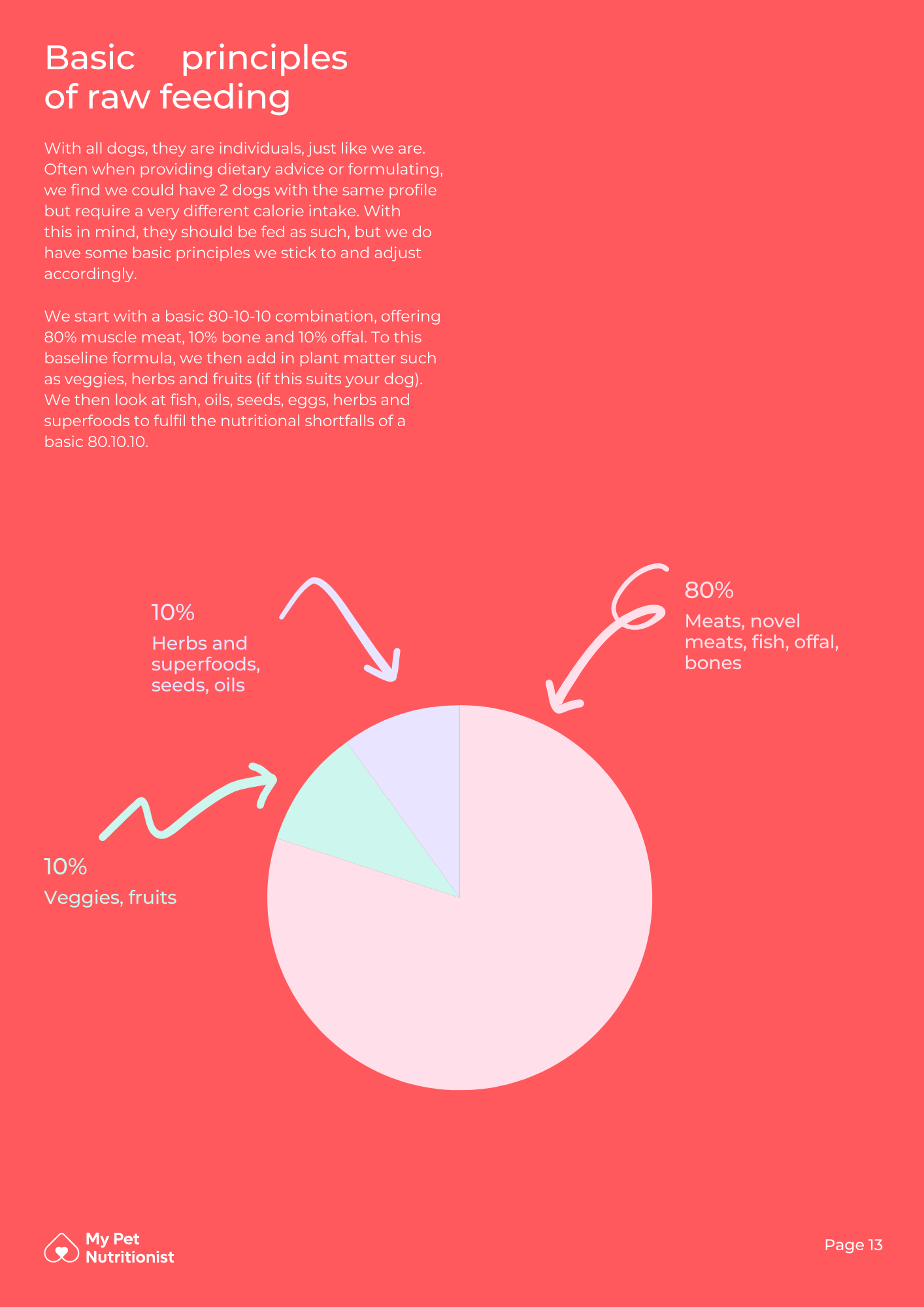 The Ultimate Raw Feeding Guide for Dogs
£ 19.99
Choose from
Included

in The Ultimate Raw Feeding Guide
10 x FEDIAF recipes for all life stages

All raw feeding options, how to get started

Common things that may happen on a raw diet

What can be missing from an 80.10.10 diet

Ingredients to fulfil those shortfalls

A simple introduction to supplements
Description & 
Ingredients
The Ultimate Raw Feeding Guide is the simplest step by step guide for any beginner entering into this new and wonderful world of raw feeding for dogs. It can be confusing and worrying, with different ideas and recommendations scattered across
the internet and social media groups. This little gem can also be used by seasoned raw feeders who might enjoy some
balanced recipes in their repertoire, and top tips on what ingredients to add, when.
Contents include:
Who we are and what we love
A teeny bit about a dog's evolution
A dog's nutritional needs
New to raw
How often to feed my dog and how much to feed
Benefits of raw
Feeding raw meaty bones
Transitioning to raw
Storing and handling raw food
Things that can happen on a new diet
Feeding pregnant dogs and puppies
Common nutrients missing from an 80.10.10
Nutritious nutrients to fulfil those elements
Food chart to help balance a basic 80.10.10
How to pair essential fats with protein
10 complete raw food recipes (for all life stages)
Suitable treats for your dog
Bone broth recipe
Basic supplements for your dog
Recommended commercial raw food brands (U.K, U.S.A and Australia)
Raw feeding provides a beautiful species appropriate diet that many dogs thrive on.
Raw feeding can be as simple or as complicated as you wish to make it. This guide takes the guess work and worry out of what to do, what to feed and how to respond, if things do not quite work as you hoped, to begin with.
Feeding a raw food diet can help support the musculoskeletal, healthy skin and coat, healthy digestion, less anal gland issues, less gas, healthier stools, better breath and cleaner teeth.
As a pet parent, if you are unsure about feeding, speak to one of our consultants and book an optimise consultation. If your dog is unwell, it might not be advisable as an immediate transition. In this case, take the health quiz and see what cooked recipes are suggested for you.
DogRisk, Helsinki University, found those families with raw fed dogs had a more diverse microbiome and stronger immunity than those feeding dry foods. New families can often worry about feeding raw if there is a baby in the home for example. Dog Risk disproves the notion that bacterial infection is indeed a risk and works in the reverse, strengthening our immune response. Find out more.
As long as healthy raw food practises in the kitchen are followed (covered in the guide), feeding a raw food diet, is not a health concern.
Please be aware that every dog is different.
We offer a wide variety of one-to-one consultation packages designed to support your pet's health and identify any causes for concern.