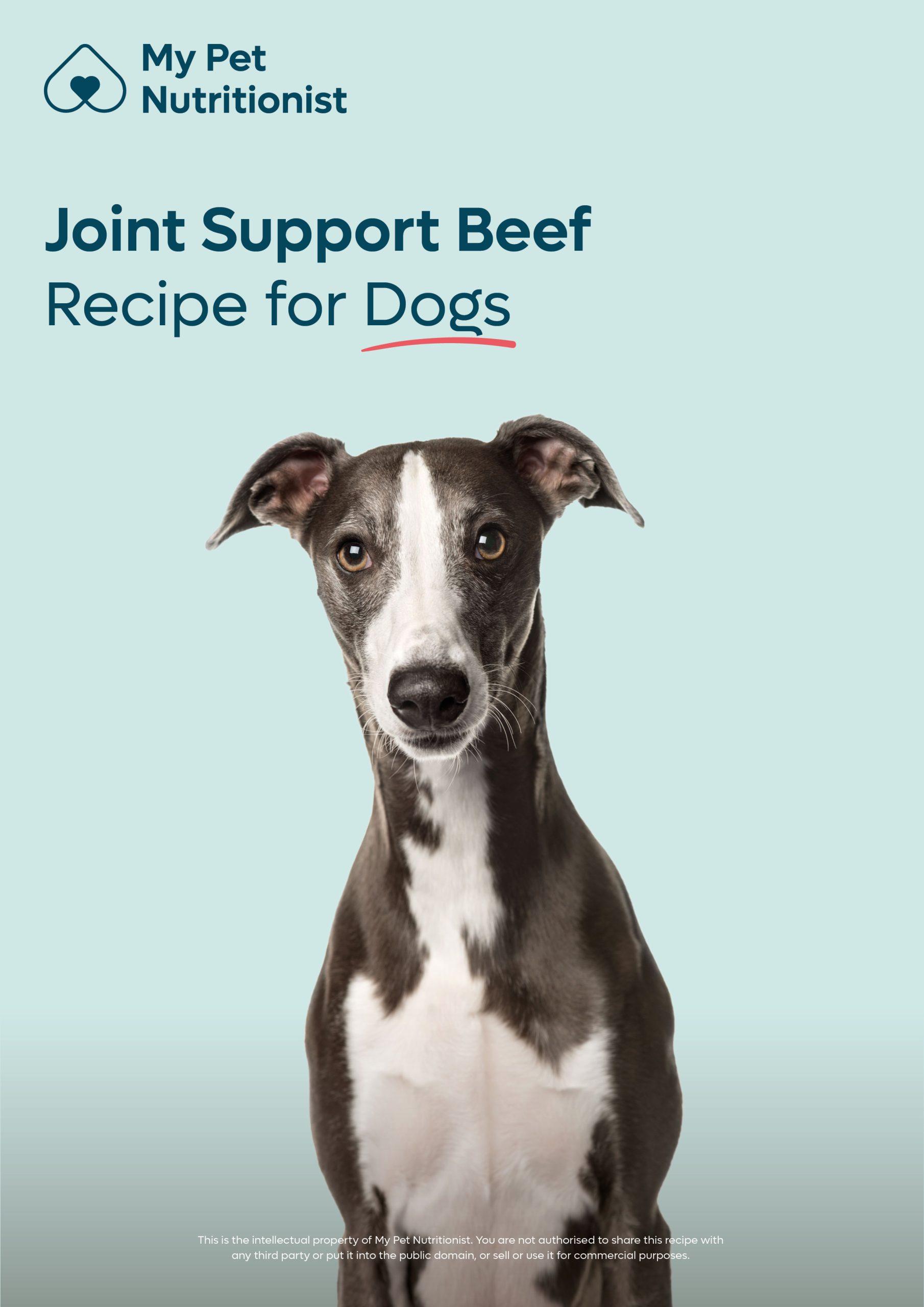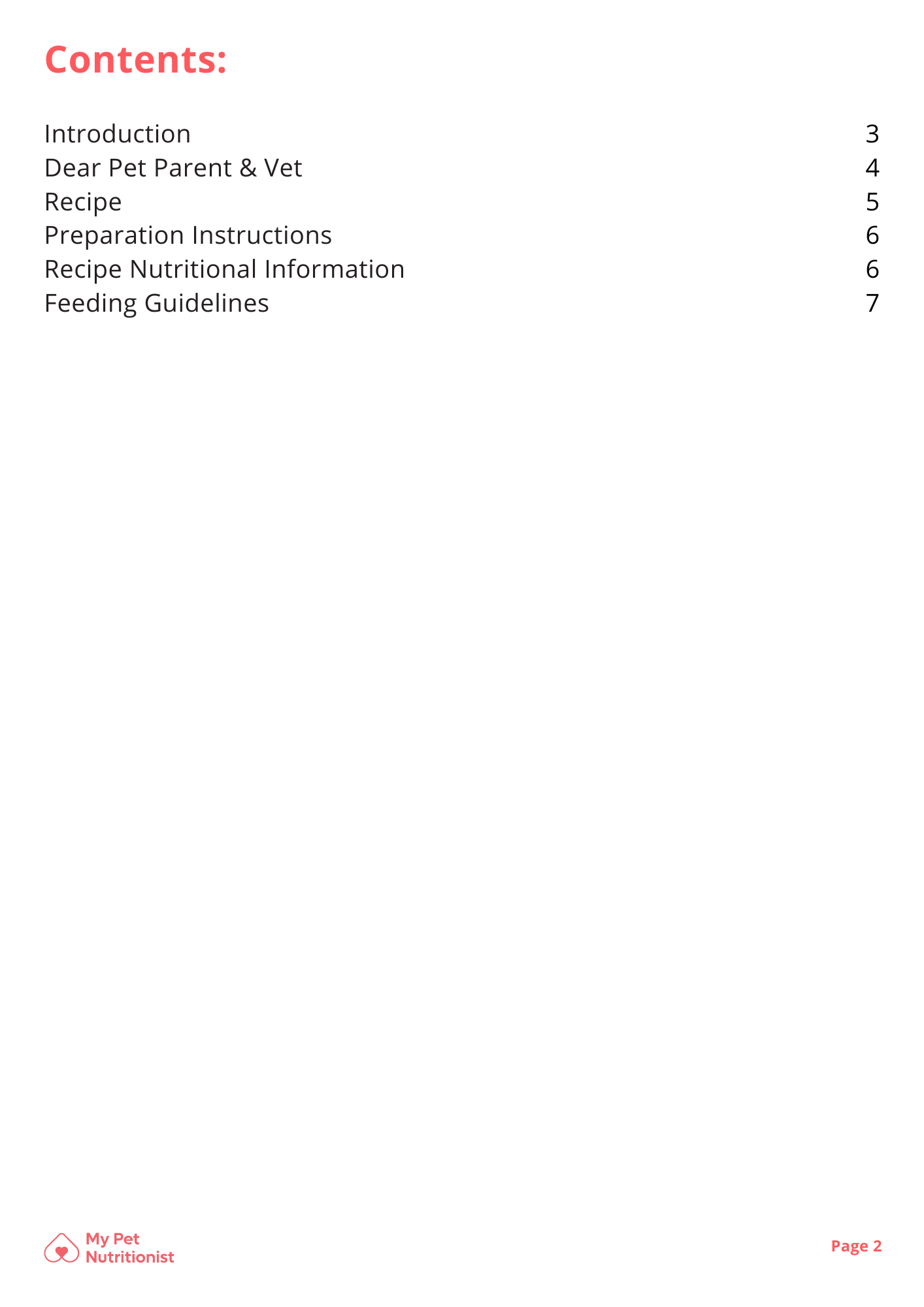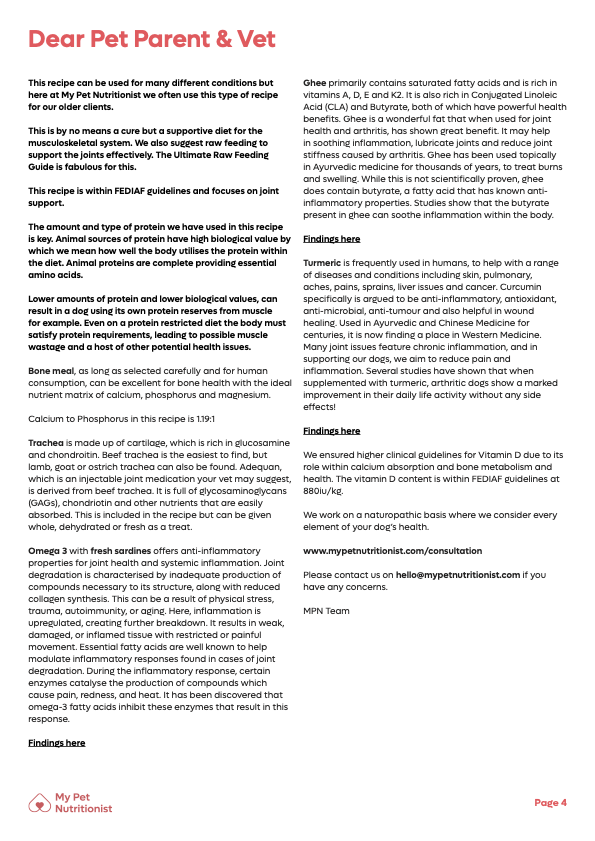 Joint Support Beef
£ 19.99
Choose from
Description & 
Ingredients
A wholefood balanced recipe formulated to support joint health, keeping the joint capsule nourished and lubricated. Giving the body the ingredients required to keep inflammation at a minimum and supporting the joint matrix.
Grass beef chunks low fat, whole sardines, cabbage, beef liver, beef trachea, organic ghee, hempseed hulled, NOW bone meal, turmeric, wheatgrass organic, Himalayan salt, NOW organic kelp.
Please be careful if your dog has food sensitivities to beef.
Always introduce a new diet slowly to ensure tolerance.
We offer a wide variety of one-to-one consultation packages designed to support your pet's health and identify any causes for concern.