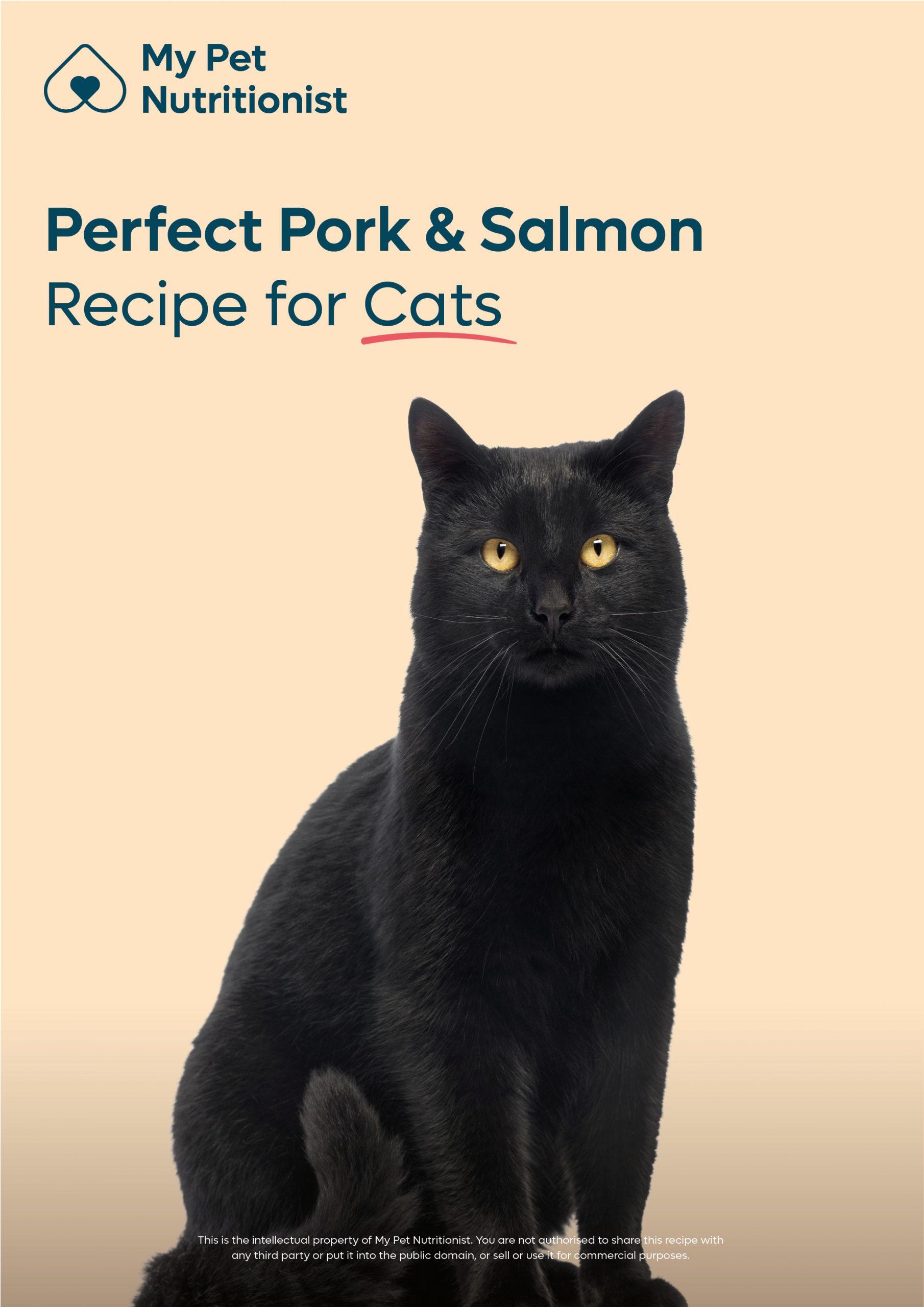 Perfect Pork & Salmon
£ 6.99
Choose from
Description & 
Ingredients
Pork naturally offers salt and provides many essential vitamins and minerals such as vitamin B1, B3, B5, B6, B12, pantothenic acid, phosphorus, potassium, and zinc. This recipe also contains nutrient dense superfoods such as omega rich salmon, organic wheatgrass, cranberry and organic kelp. This fabulous recipe is balanced and complete, with 9 easy to buy wholefood ingredients. This recipe is below 7% fat, follows FEDIAF guidelines and is suitable for healthy adults only.
Pork 15% fat, salmon Atlantic fillets, whole chicken egg (no shell), turkey liver, bonemeal (Now brand), wheatgrass powder organic, taurine (Now brand), cranberry powder, organic kelp powder (Now brand).
Try and offer different recipes for variation.
We offer a wide variety of one-to-one consultation packages designed to support your pet's health and identify any causes for concern.